Welcome to the EDI Sponsors page. We are very pleased to provide the following information about these excellent companies that have chosen to be Sponsors of the Exterior Design Institute. Our Sponsors include material, tool, and software suppliers as well as other associations that have partnered with EDI to better educate inspectors and applicators.
EDI members: please support our Sponsors and contact them for their information and products; you will be glad that you did.
Interested in becoming an EDI Sponsor? Please contact us today.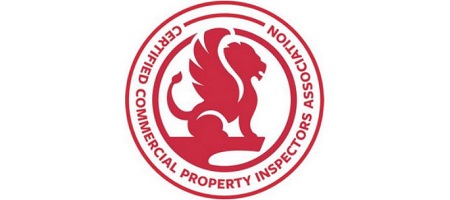 Certified Commercial Property Inspectors Association (CCPIA)
The goal of CCPIA is to help its members become skilled commercial property inspectors and successful leaders in the industry.
The Certified Commercial Property Inspectors Association (CCPIA) strives to enhance the commercial property inspection profession by providing its members with online training and resources for the purpose of professional development and improvement.
The Certified Commercial Property Inspectors Association (CCPIA) is a 501(c)(6) nonprofit organization and federally tax-exempt membership trade association. Their membership is comprised of commercial property inspectors across North America who perform commercial building inspections according to the International Standards of Practice for Inspecting Commercial Properties (ComSOP). CCPIA provides online resources and hands-on training for inspectors, including the latest industry news, marketing tools, online courses, live training, and additional business success tools. CCPIA also lists many of its certified members in an inspector directory for use by consumers and commercial real estate professionals.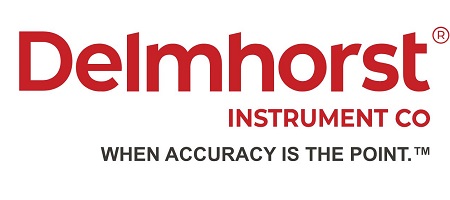 Beyond simply providing best-in-class tools for detecting moisture, Delmhorst is committed to supporting all of their customers—both end users and distributors. For distributors, Delmhorst offers numerous exclusive promotional and educational materials to help their distributors provide top-notch service to their own customers. For customers, they offer an industry-leading manufacturer's warranty and a U.S.-based customer support team to help troubleshoot moisture meter issues and provide tips for getting more out of Delmhorst products.
It started in 1946 with an enterprising idea. There were leaks in the roofs and plaster walls of buildings in New York City. Building superintendents needed a way to identify them for repair. Enter Bill Delmhorst and his proprietary moisture meter. He sold it to the city, and Delmhorst Instrument Co. was born.
Since then, Delmhorst has built a reputation for designing, manufacturing and marketing the highest quality moisture meters available on the market for a variety of industries. Every Delmhorst product is assembled in the USA, and is supported by their industry-leading warranty. Their commitment to product excellence and superior service began as a mission. Now, it is their hallmark.
Delmhorst meters provide consistent, accurate readings about the moisture level of your product. Whether you choose pin-type, or pin-free, the meters provide valuable information needed to make critical decisions.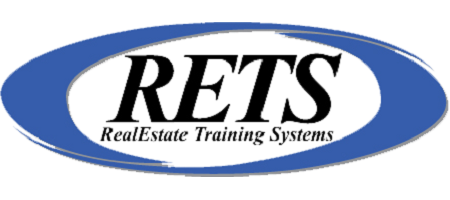 Real Estate Training Systems (RETS)
RETS is dedicated to giving you the tools that you need to succeed in your carrier as a licensed inspector in the home inspection industry. RETS offers the required continuing education courses that are needed to maintain your home inspector license.
All RETS home inspector courses are based upon the Texas Standards of Practice required for inspectors in Texas and National codes applicable in all areas. Having a strong basis in code references, their courses allow the home inspector to rely upon documentation instead of mere opinion.
TREC Continuing Education Provider #580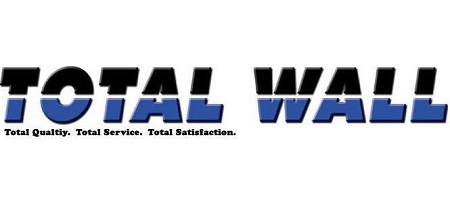 TOTAL WALL, Inc. is a multi-million-dollar corporation centrally located in Madison, Wisconsin. TOTAL WALL is a manufacturer of building products for use on homes and commercial buildings. Their products include interior and exterior Finishes, Stuccos, Coatings, Sealers, Waterproofing Products, Insulation, Architectural Enhancements, Decorative Trims, Wall Panels and complete exterior wall cladding systems including Exterior Insulated and Finish Systems (EIFS). Their product history dates back 25 successful years.
TOTAL WALL supports the Northwest Walls and Ceilings Bureau (NWCB), the Association of the Walls and Ceilings Industries (AWCI), the American Society for Testing and Materials (ASTM), the Indoor Air Quality Association (IAQA), and the Exterior Design Institute (EDI). Their wall systems and products have been tested by certified testing laboratories. They have listed Evaluation Reports and wall systems that comply with all model building codes, including the International Building Code, and all state, county and municipal codes.
Their philosophy is to provide quality attractive products that are user friendly and safe for the installer, building owner and the environment. TOTAL WALL product systems insulate, protect and beautify any building and they typically demonstrate a return on investment. Building owners and commercial investors earn profits through savings in energy costs, reduced property maintenance and increased property resale value and utility.
Their technical staff and office staff are competent, helpful and resourceful individuals who are committed to customer service. The TOTAL WALL management team is committed to being responsive and striving to maintain a personal feeling and attention backed with high quality products. For comments, questions or orders, please call their toll-free customer service number: 888-702-9915.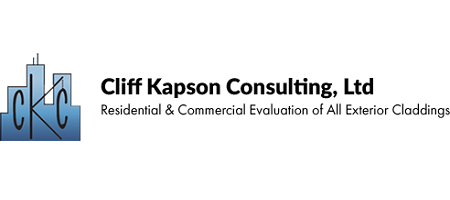 Cliff Kapson Consulting Ltd specializes in the inspection and evaluation of both residential and commercial building envelopes or claddings including Stone, EIFS (Dryvit), Stucco, Brick and Composite Board Siding. Their clients range from individual homeowners to large corporations.
Cliff Kapson Consulting Ltd is available for inspections and consultations anywhere in the United States. Simply pick up the phone and call 888-304-3437 or email them at info@cliffkapsonconsulting.com and they will respond to whatever your needs are within 24 hours.
Cliff Kapson Consulting Ltd takes great pride in providing the most comprehensive inspections and reports available anywhere. They provide their clients with all of the information and support they will need, to pursue any and all options, including corrections of application defects, recommendations for structural repairs, maintenance guidelines and pursuit of legal action if necessary.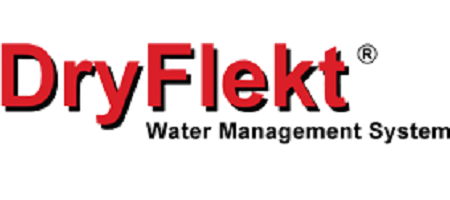 DryFlekt is a water management system for sloped roofs that meet vertical walls. DryFlekt's Water Management System integrates roofs and walls into a seamless, continuous unit utilizing DryFlekt's commercial grade TPO gasket flashings and kick out diverters compatible with all roofing and wall systems. DryFlekt's system complies with the 2012 IRC Building codes.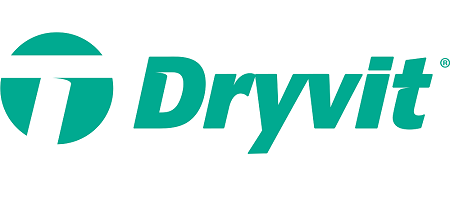 Dryvit is the manufacturer of Outsulation® systems and the company that spawned the highly-successful Exterior Insulation and Finish Systems (EIFS) industry in North America in 1969.
Dryvit Outsulation is a high performance cladding system for commercial and residential construction, which utilizes exterior continuous insulation (CI). It is available in a number of system configurations to meet any climate or building condition and numerous durable textures and colors to complete any architect's vision. More than 1 in every 11 commercial buildings in the United States features Dryvit products on the exterior.
Dryvit has led the EIFS industry for more than four decades because of its commitment to research and development. Dryvit consistently introduces new products and systems that keep it on the leading edge of the building industry. That spirit of innovation, coupled with a rigid adherence to the highest standards in manufacturing quality and consistency, has made the Dryvit brand the unquestioned leader in the EIFS industry. Dryvit remains the only EIFS manufacturer to have all of its five North America production facilities ISO 9001:2015 and ISO 14001:2015 certified – the Gold standard for worldwide product consistency, quality and environmental stewardship.
Dryvit is now part of Tremco Construction Products Group. Tremco Construction Products Group (CPG) brings together Tremco CPG Inc. and its Dryvit and Nudura brands; Willseal; Prebuck LLC; Tremco Barrier Solutions, Inc.; Weatherproofing Technologies, Inc. and its Pure Air Control Services and Canam Building Envelope Specialists offerings; and Weatherproofing Technologies Canada, Inc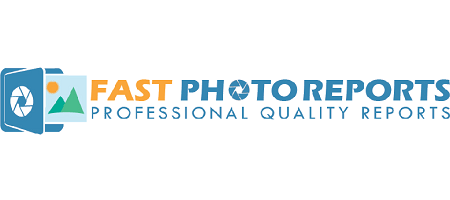 Add value to services by including a great photo report. With FastPhotoReport templates users can provide clients with a professional report in just minutes!
Users can create professional quality reports in a few simple steps. They just choose a report template; add photos; add drawing annotations and comments to photos and they're done!
FastPhotoReport allows users to create templates to automate much of their report content with checkboxes, dropdown lists, comment libraries and more to create consistent reports.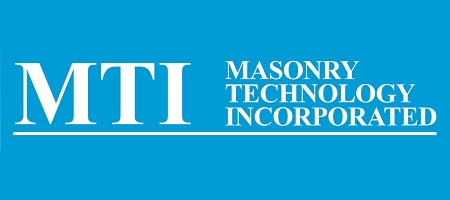 Masonry Technology Incorporated (MTI)
MTI's products enhance the performance and sustainability of the exterior building enclosure by reducing the risk of entrapped moisture. They understand that moisture management isn't about a single product – it's about systems of components that are detailed to work together.
Their beginnings were in masonry, but their solutions and expertise extend to other facades such as siding, shakes, and EIFS. Count on MTI for comprehensive moisture management systems and expertise to keep walls dry.
Masonry Technology Inc was founded over 25 years ago by John Koester. As a card-carrying mason, owner of a Minneapolis construction company, and experienced waterproofer, John saw opportunities for improving how buildings deal with incidental moisture. He saw the importance of creating a predictable path for water to drain and that a lot of products available weren't making the cut. By design or by common installation practices many products weren't gravity compatible – in other words, the path for drainage wasn't at the lowest point in the system. He drew up designs for Floor Edging and Control Cavity and the machines to manufacture them. Burning the candle at both ends, John manufactured products at night in his Twin Cities garage and sell them off his truck during the day at job sites throughout the metro.
Builders quickly caught on to MTI's foolproof products that eliminated customer call-backs and kept crews working efficiently. MTI expanded to a factory in southern Minnesota and then to Cresco Iowa, and developed its product line to address moisture management needs around windows, inside single wythe walls, and elsewhere in the building enclosure with an emphasis on providing easy to use products that work.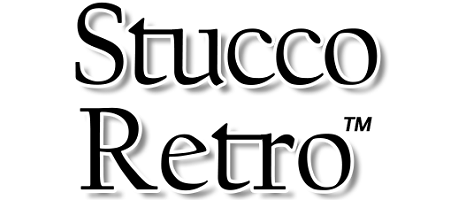 Stucco Retro patended the SRT (Structural Resistance Tester), a specialized tool developed for moisture testing. The only tool that tests for rot… not moisture. There is only one!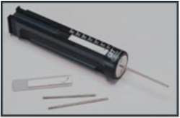 Not all homes that have moisture behind the cladding have damage. The SRT eliminates the costly results of tearing off cladding to discover there is no water damage. The SRT is calibrated to detect damage caused by rot. The stainless steel probe measures resistance of the substrate to determine if damage exists.
SRT tests for: rotten sheathing, deteriorated framing, delamination. The SRT can be purchased through Stucco Retro.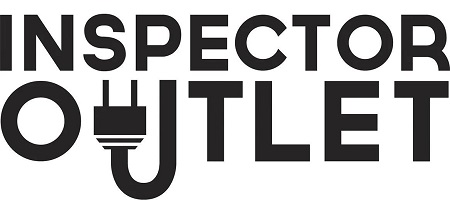 Inspector Outlet is your source for Building Envelope (EIFS, stucco, Adhered Stone Veneer, etc.) inspection tools. Inspector Outlet is the official home inspector store of the International Association of Certified Home Inspectors (InterNACHI).