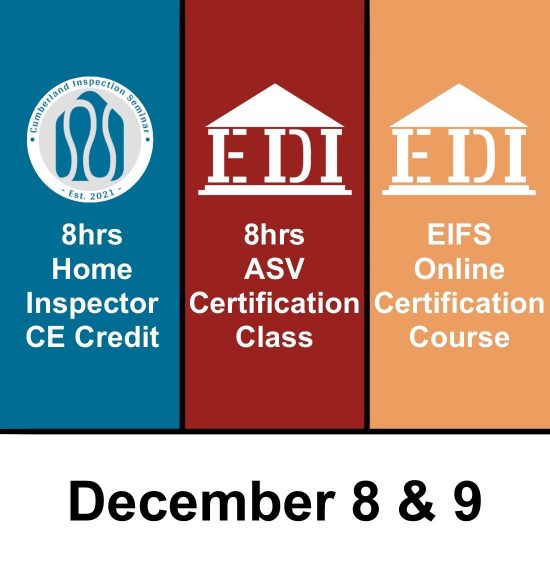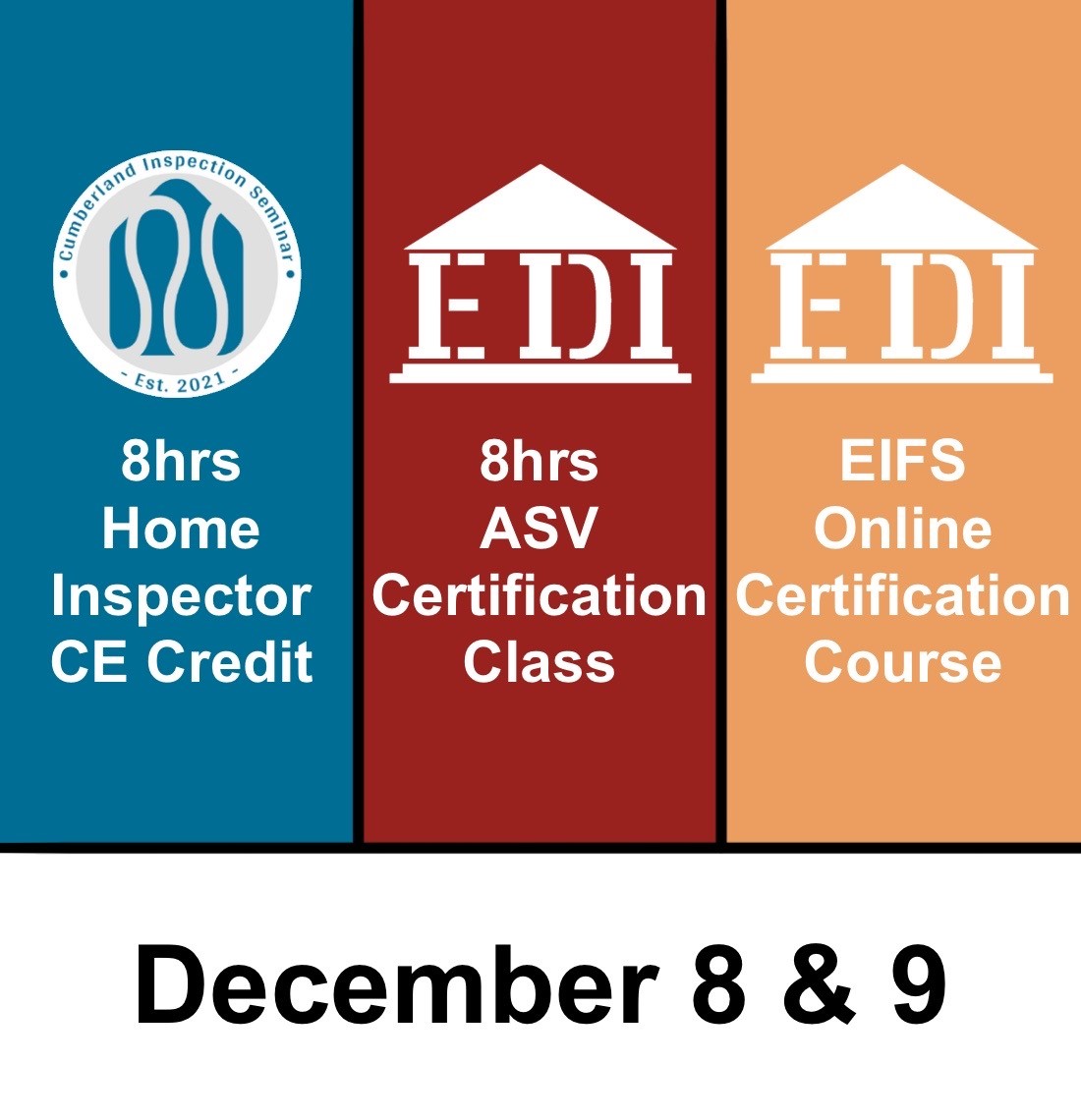 5. CIS Seminar, ASV Seminar, and the EIFS Online Course
Offer Ends In:
38
Days
05
Hours
42
Minutes
04
Seconds
Description
Adhered Stone Veneer Certification & Inspector Techniques
December 9, 2023, 8:00 AM to 5:00 PM at the Radisson Hotel Nashville Airport
The Adhered Stone Veneer (ASV) course teaches students how to inspect the Adhered Stone Veneer on a property. The student will be able to identify, inspect, and evaluate each element of the ASV for its performance. They will also understand how the ASV system manages moisture to keep the building dry. Finally, the student can describe the overall condition, defects, and other concerns observed in the ASV systems to their clients. 4 Hours of CE.
The Inspection Techniques course teaches the students proper inspection methodologies and reporting techniques. They will know several inspection processes to survey the exterior of a building effectively. The students learn probing techniques to reveal the moisture content and condition of the substrate. This course enables the student to report the findings concisely and clearly. 4 Hours of CE.
The Cumberland Inspection Seminar
December 8, 2023, 8:00 AM to 5:00 PM at the Radisson Hotel Nashville Airport
Deep Dive into Home Inspections: 8 Hours of CEs:
KC Bartley, Good Ethics Great Business
Mike Twitty, Electrical Inspections
Michael Conrad II, Mold, Moisture and Crawlspaces
Click here to book your room(s) at the The Radisson Hotel Nashville Airport: 1112 Airport Center Drive, Nashville, TN 37214.
EDI EIFS Inspector, Moisture Analyst and Quality Control Online Certification
The EDI Level I inspector certification program objective is the certification of students in the proper process for installing exterior coatings, which when used with correct materials, will produce superior results.  This course addresses the following wall cladding materials: EIFS (Exterior Insulation and Finish Systems), MD-EIFS (Moisture Drainage – Exterior Insulation and Finish Systems), Three Coat Stucco, One Coat Stucco, and other wall coverings.  The student completes this online class at their pace, independent of the live seminar.