Nashville EDI & Cumberland Inspection Seminar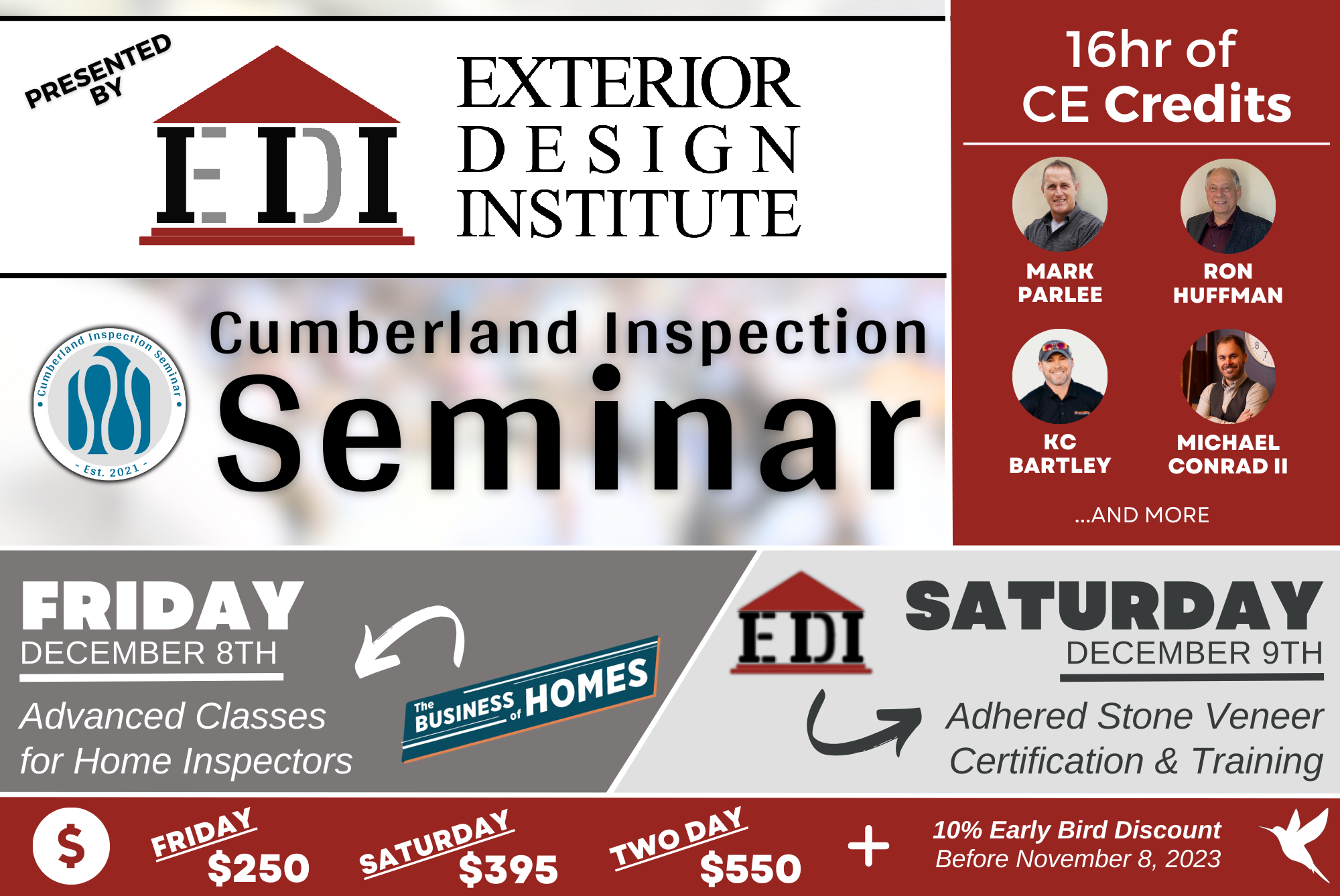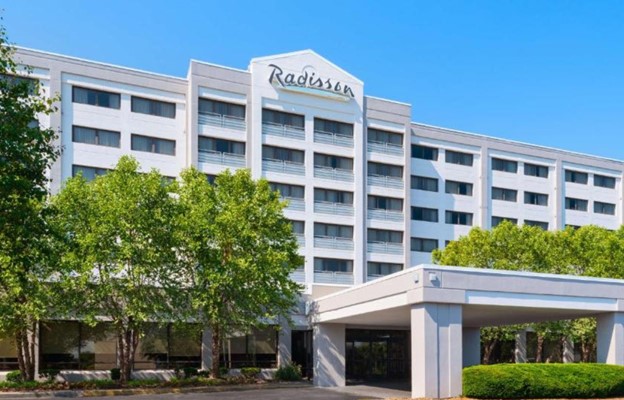 Radisson Hotel Nashville Airport
1112 Airport Center Drive, Nashville, TN 37214
Discounted room rates are available for December 7, 8, and 9, 2023
Room block and discounted rates expire November 8, 2023
About The Seminars
Continuing Education hours approved by Tennessee, ASHI and INACHI
Exterior Design Institute presents: Adhered Stone Veneer Certification (4 CE Hours) & Inspection Techniques (4 CE Hours)
December 9, 2023, 8:00 AM to 5:00 PM
The Adhered Stone Veneer (ASV) course teaches students how to inspect the Adhered Stone Veneer on a property. The student will be able to identify, inspect, and evaluate each element of the ASV for its performance. They will also understand how the ASV system manages moisture to keep the building dry. Finally, the student can describe the overall condition, defects, and other concerns observed in the ASV systems to their clients. 4 Hours of CE.
The Inspection Techniques course teaches the students proper inspection methodologies and reporting techniques. They will know several inspection processes to survey the exterior of a building effectively. The students learn probing techniques to reveal the moisture content and condition of the substrate. This course enables the student to report the findings concisely and clearly. 4 Hours of CE.
The Business of Homes presents: The Cumberland Inspection Seminar (8 CE Hours)
December 8, 2023, 8:00 AM to 5:00 PM
A Deep Dive into Home Inspections!
KC Bartley, Good Ethics Great Business
Mike Twitty, Electrical Inspections
Michael Conrad II, Mold, Moisture and Crawlspaces
More information coming soon.
Ron Huffman is a licensed Professional Engineer in Colorado and Wyoming with a BS in Architectural Engineering from the University of Colorado and an MBA from the University of Denver.  Prior to beginning his property inspection career in Denver, Colorado.  Mr. Ron Huffman and Mr. Dennis Rose, MBA, co-authored the Stucco Identification Decision Tree and Stucco ID Field Guide.
Cliff Kapson brings over 25 years of residential and commercial exterior building envelope experience to EDI. Both personally and through Cliff Kapson Consulting's nationwide network of inspectors, thousands of exterior cladding inspections have been performed over the years across the US, including Puerto Rico, as well as in various regions of Canada. This experience gives Cliff a unique understanding of the many issues associated with improper installation and maintenance of these claddings in all types of climates and conditions.
Mark Parlee has been in the construction industry since the age of 19, even continuing with it on the side while he worked in electronic communications for about four years. It adds up to over 40 years of hands-on experience.  Having cut his teeth on framing and siding, he expanded into homebuilding and remodeling for many years. As a result, he has seen hundreds of structures being built, and has seen hundreds of structures being re-sided and having windows replaced. This gives him vast knowledge of what goes on underneath exterior cladding. He knows what methods fail, and what methods stand the test of time.
Michael Conrad II, ACI, CRT, CMI, ECI-3 is an entrepreneur and building scientist based in the Nashville, TN area.  He is the founder and CEO of DILIGENT—a multi-inspector, multi-disciplinary home inspection company—and has personally performed and overseen thousands of inspections.  He is also the Chief Environmentalist of DILIGENT Environmental—a full-service environmental testing company—and has successfully incubated and spun off two other stand-alone companies.  He is a Council-Certified Microbial Investigator (CMI), an EDI Certified EIFS/Stucco/AMSV Inspector and Moisture Analyst (ECI-3), a Certified Residential Thermographer (CRT), an ASHI Certified Inspector (ACI), and a Tennessee Licensed Home Inspector.